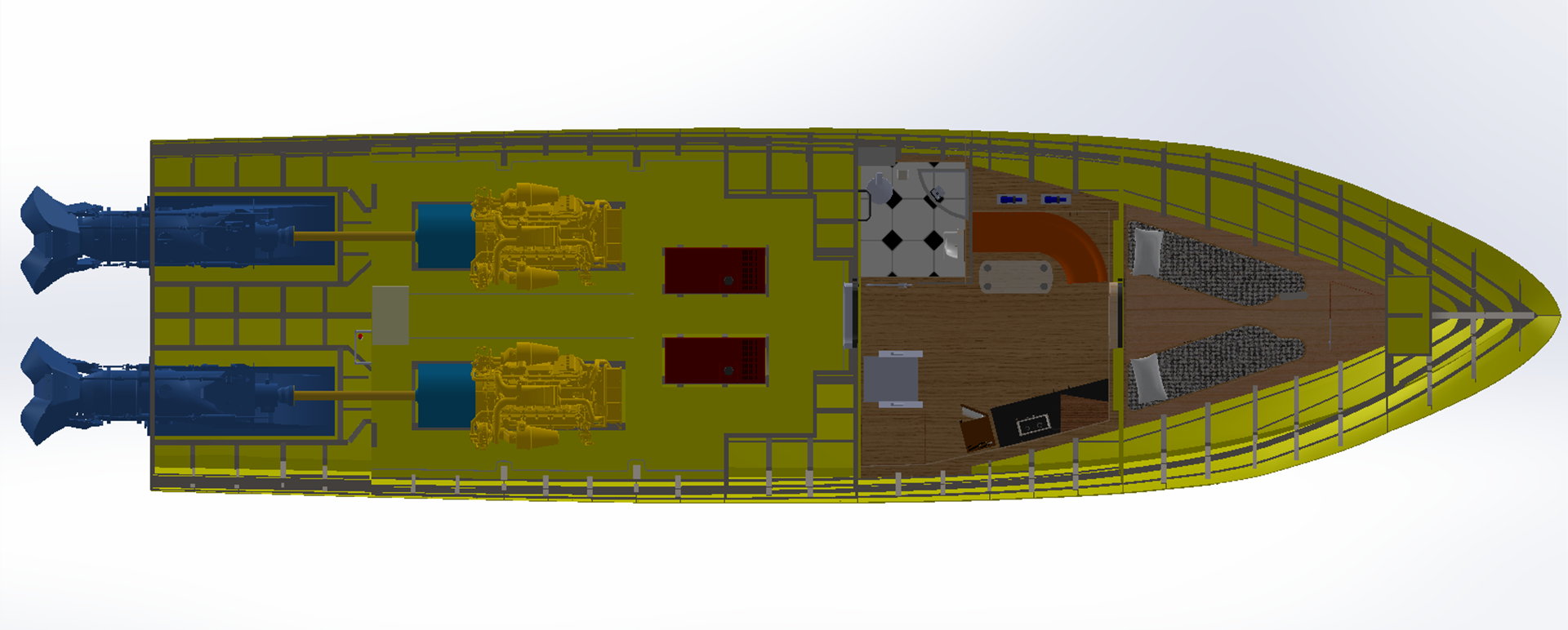 Conceptia is capable of generating system engineering Schematics/P&IDs, selecting Equipment (Rotating, Static), preparing machinery layouts, living quarters, top deck compartments, etc. from the basic design specifications to cater the requirement of Ship building, Offshore/Onshore and Process Plant Industries. Conceptia team is well versed with the International design codes and standards and classification society rules.
Basic Design – Tugs/Barges
Customers can get new designs for tugs and barges at Conceptia. Our Tug designs are approved by class and can be tailored to suit various customer requirements for harbor utility and supply duties.
The barge hulls are suitable for being towed or pushed. They are suitable for carrying bulk cargo as well as palletized cargo. Special requirements viz stowage of containers on decks or cargo holds can also be catered for.
Engineering and Piping design
Basic design review and drawing appraisal
Design feasibility study
Layouts and general arrangements
P & Ids from system specification
Pipe sizing
Alternate material and valve specification
Class approval
Stress analysis for pipe systems
Pressure loss calculation for fluid systems
HVAC system and Calculations
Equipment Design Engineering Capabilities
Design & Detailed Engineering of Rotating Equipment
Equipment selection
Technical Specifications
Data Sheets
Prepare Tender Document for Purchase
Vendor drawing review
Evaluations of offers received & recommendations
Inspection & Testing Support
Pre-Commissioning Assistance
3-D Modeling
As built Engineering or Review Engineering
Engineering Documentation
Equipment, machinery & Accommodation layouts
Conceptia engineers have expertise in preparing machinery layouts considering maintenance and operation envelope for equipment, functional requirement of the machineries, ease of accessibility for valves and equipment, maximizing the free space in machinery compartments, laying out of Pipes and AC ducting in accommodation and bridge decks for the optimum pipe length and aesthetics etc.
Prepare plot plan or Layout plan
Equipment Layout
General arrangement for ships
Propulsion and Shaft Arrangements
Choking plan
LQ area and accommodation
Door plan and schedule
Insulation plan
Deck covering plan
Ceiling plan
Fire integrity plan
Joinery partition layout
Escape route access plan