Ballast Water Management System RETROFIT
Conceptia provides turnkey solution to Ship Owners & Operators by undertaking complete Ballast Water Management System Retrofit projects which includes Feasibility Study, System selection, BWMS Vendor co-ordination, Retrofit design (Basic and Detail design), Class and Statutory approval, Yard selection and co-ordination including complete project management.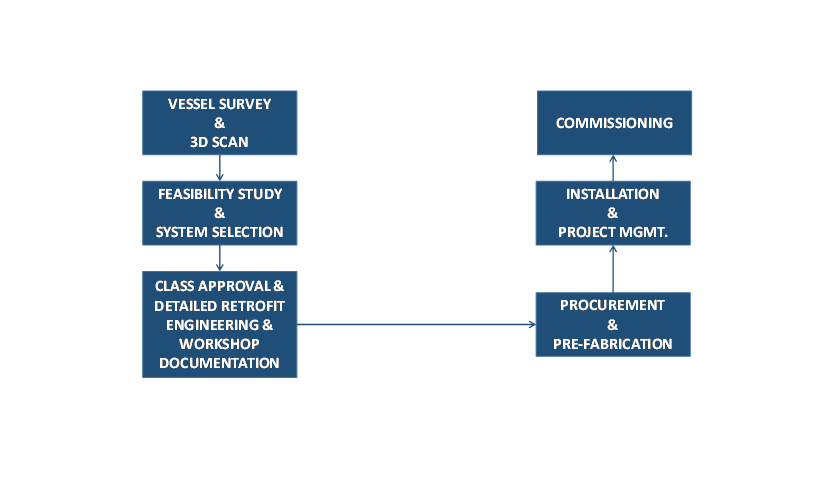 VESSEL SURVEY & 3D SCAN

Field experts from Conceptia would be visiting the vessel onboard to do a complete visual survey.
Identify and have a first cut idea if Conceptia has to initiate a feasibility study for retrofitting the vessel with BWMS. This survey can be done even when the vessel is in service and thereby avoiding any associated downtimes.
If feasibility study to be initiated, 3D model generated out of 3D scanning techniques would be utilized in doing the feasibility study to install the BWMS system. Conceptia has a partner firm who is an expert in 3D scanning with wide experience in marine industry applications.
From the survey if it is concluded that retrofit option is not feasible then Conceptia would check if containerized BWMS on deck is feasible/provide other feasible solutions accordingly to help client comply with statutory regulations.
Onboard Survey is conducted with focus on following aspects

Space
Fresh Water & Compressed Air Demands
Electrical Power Demand
Sludge discharges
Electrical connections
Maintenance Space
Foundation and Structural Integration
Control System Integration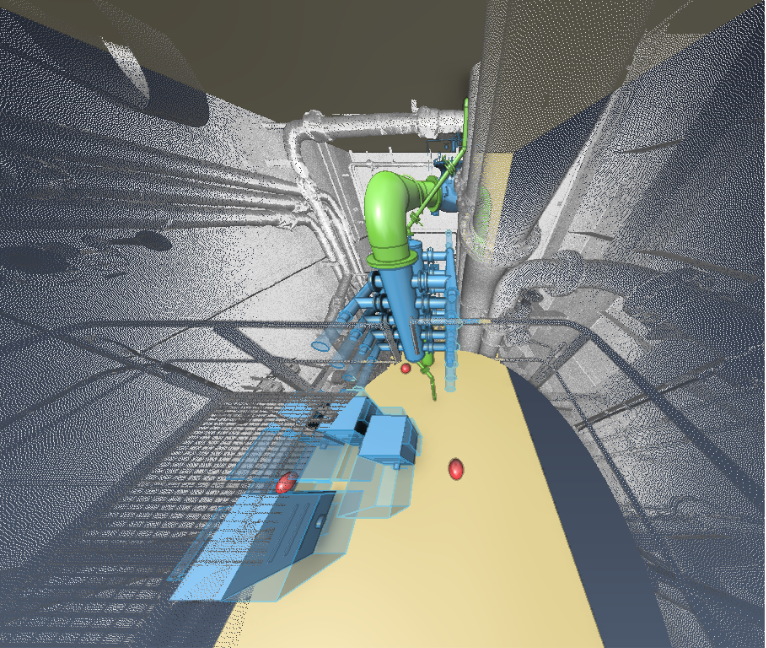 FEASIBLITY STUDY AND SYSTEM SELECTION
Conceptia has experience in extensive number of projects in the areas of Retrofit, Naval Architecture, Detail design engineering and Production drawings.
Experience gained in the marine design field for the past 14 years would be utilized to do the feasibility study involved in the process of BWMS retrofit. The customer would be provided with the best possible solution to successfully integrate the BWMS system considering the following aspects.
Statutory requirements
Existing Ballast Operations
Capacity of the BWMS to be installed
Routing
Space and Installation location
Powering demands and its associated aspects such as Operational regimes and Auxiliary engines capacity
System controls
Fabrication and installation
Conceptia has partnered with reputed and type approved BWMS system manufacturers, to combine our expertise and BWMS system expertise, to give expert solution in the area of BWMS projects to our customers.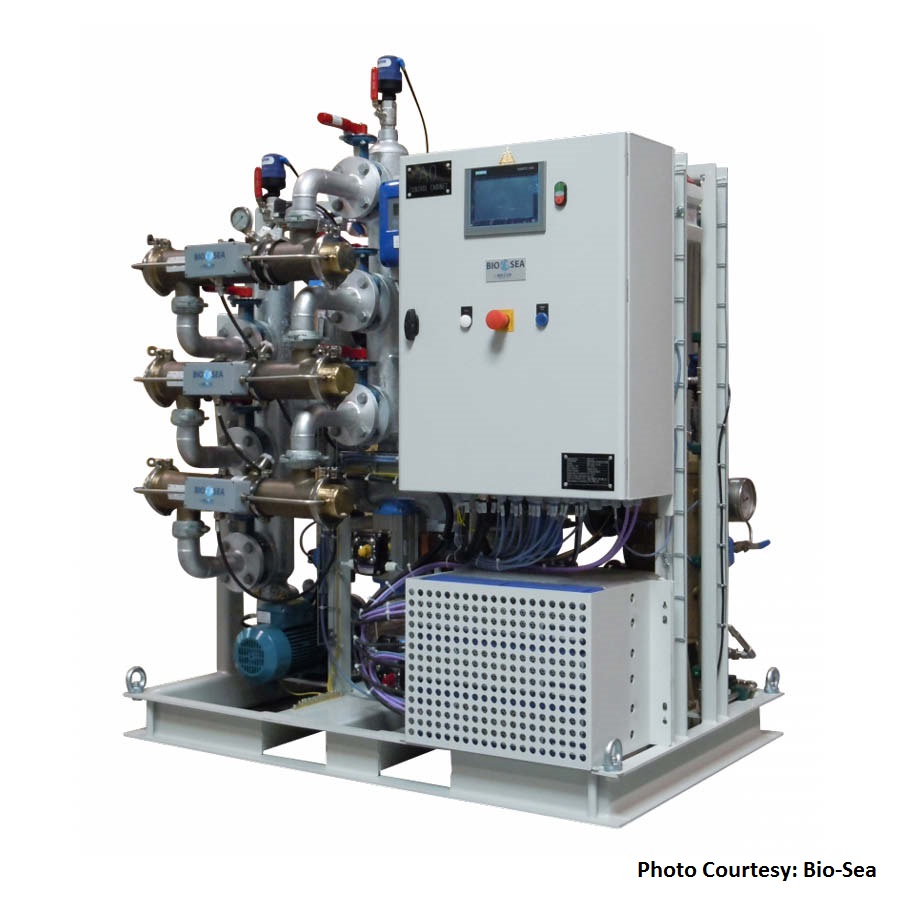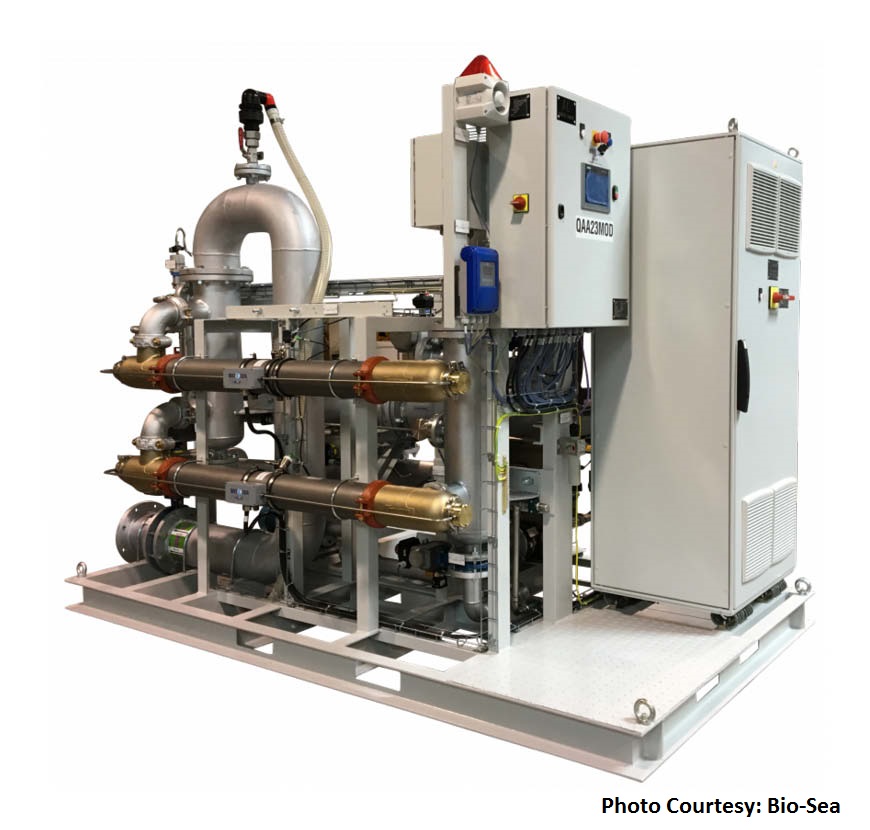 DETAILED RETROFIT ENGINEERING
As a part of the retrofit design process, Conceptia shall get BWM Plan approved by the regulatory bodies.
Once the feasibility of retrofitting the vessel with BWMS is established and approved by the regulatory bodies then Conceptia will commence the detail design engineering to retrofit the vessel.
Deliverables starting from schematics diagrams till spool drawings, penetration details, production drawings for structural modifications, Shipping In & Unshipping routes, Pre-fabrication and assembly details, etc. would be produced as a part of the detailed engineering.
Conceptia shall submit the complete design documentation for the yard to schedule the production phases to align with vessel's retrofit duration.
Conceptia shall support the production yard in production, procurement of BWMS system, etc. till the system is commissioned and crew members are trained.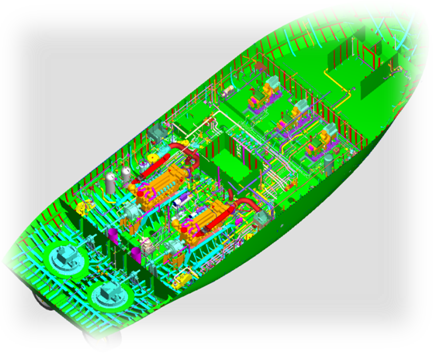 TYPICAL DELIVERABLES LIST FOR BWMS RETROFIT
PIPING
Piping Diagram BWMS integrated with existing BWS

BWMS Operation Manual

Ballast Water Management Plan (D1/D1&D2/D2)

Type Approval Certificate (TAC)

Statement of acceptance of the BWTS (If Applicable)

Hazard Analysis (If Applicable)

Commissioning Procedure
ELECTRICAL
Description of changes

Updated electrical power single line diagram

Making and breaking capacities of new circuit breakers

Type Approval Certificate (TAC)

Updated electric load balance

Selectivity between new circuit breakers and upstream existing circuit breakers

Emergency stop of new fans (if relevant)

Updated EX documentation (As applicable)
FIRE SAFETY
Structural fire safety integrity, detection, escape arrangement,etc. (If Applicable)

Cargo Ship Safety Equipment Certificate (If Applicable)
CONTROL SYSTEMS
Interphase description

Environmental testing (I080) or data sheets of components (If Applicable)
STABILITY
Lightship Calculation

Inclining test report (If Applicable)

New Trim and Stability booklet (If Applicable)

An updated Watertight integrity plan (If Applicable)

New Damage Stability calculations (If Applicable)
STRUCTURE
Updated structural drawings (If Applicable)

Foundation Drawings
PRODUCTION DRAWINGS
Demolition Sequence

Piping Production Drawings

Electrical Production Drawings

Structural Production Drawings
RETROFIT PHASES & DURATION
Preparation, Onboard 3D Scanning & Survey – 4 Weeks

Conceptia Retrofit Design (Including Feasibility Study) – 8 Weeks

Class Approval Time – 4 Weeks

Shipyard Preparation time on designer's inputs – 3 Weeks

Shipyard Retrofit Work – 6 Weeks

Trial, Commissioning & Training – 2 Weeks